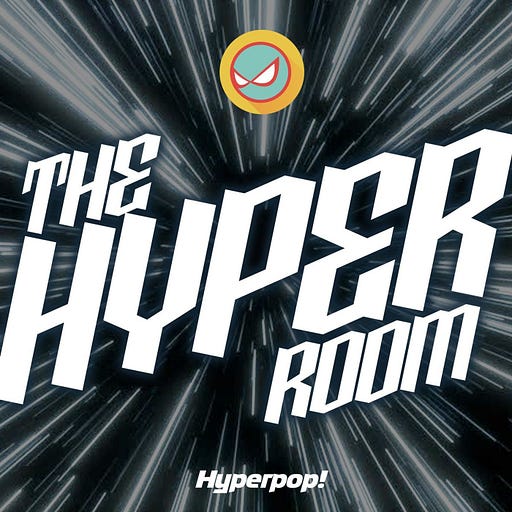 Apr 11, 2018 • 1HR 12M
Matt Wagner - The Magician Unveils his Final Trick with Mage: The Hero Denied
The Hyper Room is a podcast series interviewing creatives, innovators and business people in the world of Pop Culture involved in all facets from comic books to action figures to video games and other forms of physical and digital media, The Hyper Room deep dives into the process and the business direct from the creators themselves. We don't discuss if Harry Potter can beat Superman - we discuss how that story could come together and how it would affect the world of Pop Culture.
This episode of The Hyper Room is with Matt Wagner creator of Mage and Grendel as well as working on characters like The Demon, Superman/Batman/Wonder Woman, The Shadow, Sandman Mystery Theater and so many more.

I've been in love with Mage ever since Matt Wagner walked into The Comicshop those many years ago. My first time meeting a real live comic book creator AND he was doing his very own comic book!

I talk to Matt about his career, how he first got published by Comico, how he comes up with his ideas, how he works and where the Mage series is headed, now halfway through the final part of its trilogy in Mage: the Hero Denied published by Image Comics.

This interview focuses on Mage and hopefully, Matt will come back to do a full episode on Grendel and also I'd love to sit down again with him when Mage is completed and go into a deep talk about the entire trilogy. In the meantime, start here with Mage: The Hero Discovered and discover why magic is green.