Discover more from The Hyper Room | Web3 + Pop Culture
Broadcasts at the intersection of Pop Culture and Web3.
The Underground Toys + Funko Connection
The Retail Art of Pop Culture from Doctor Who to Star Wars to Funko Pop Vinyl
This episode of The Hyper Room is with Andy Oddie – if you've ever wondered who was behind the Star Wars Lightsaber barbeque tongs or immortalizing the current Doctor Who series in plastic – you're going to find out here.
For this episode, I wanted to showcase the business side of pop culture and invited Andy Oddie of Funko into The Hyper Room.
Andy has been licensing, manufacturing and creating pop culture merchandise for his entire career – starting with Forbidden Planet then launching Underground Toys and now being absorbed into the Funko worldwide domination machine.
Andy and I talk about the pop culture market, the trends, making Doctor Who toys, where the retail market is going and what is coming next for Funko. We recorded this inside his showroom at Toy Fair so I got a chance to see some of the new products, which are amazing and also the crazy feeling seeing how big the pop culture merchandise world has become.
Stories of Doctor Who and Pickle Rick await with Andy Oddie inside The Hyper Room:
And on your favorite podcast app; like Stitcher, Castbox and Pocket Casts.
Please subscribe to the podcast and this newsletter to get future updates.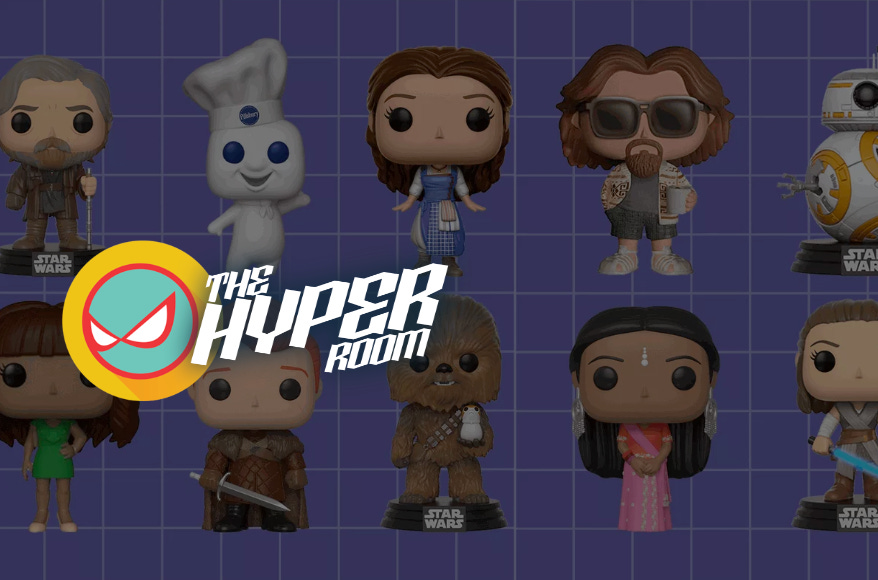 Follow The Hyper Room on Twitter and Instagram.
Stay updated with my return to The Wonderlanders at Thunderhouse.