Discover more from The Hyper Room | Web3 + Pop Culture
Broadcasts at the intersection of Pop Culture and Web3.
The Mike Baron Interview
Nexus returns with a new novel pathing the way for the characters 40th Anniversary.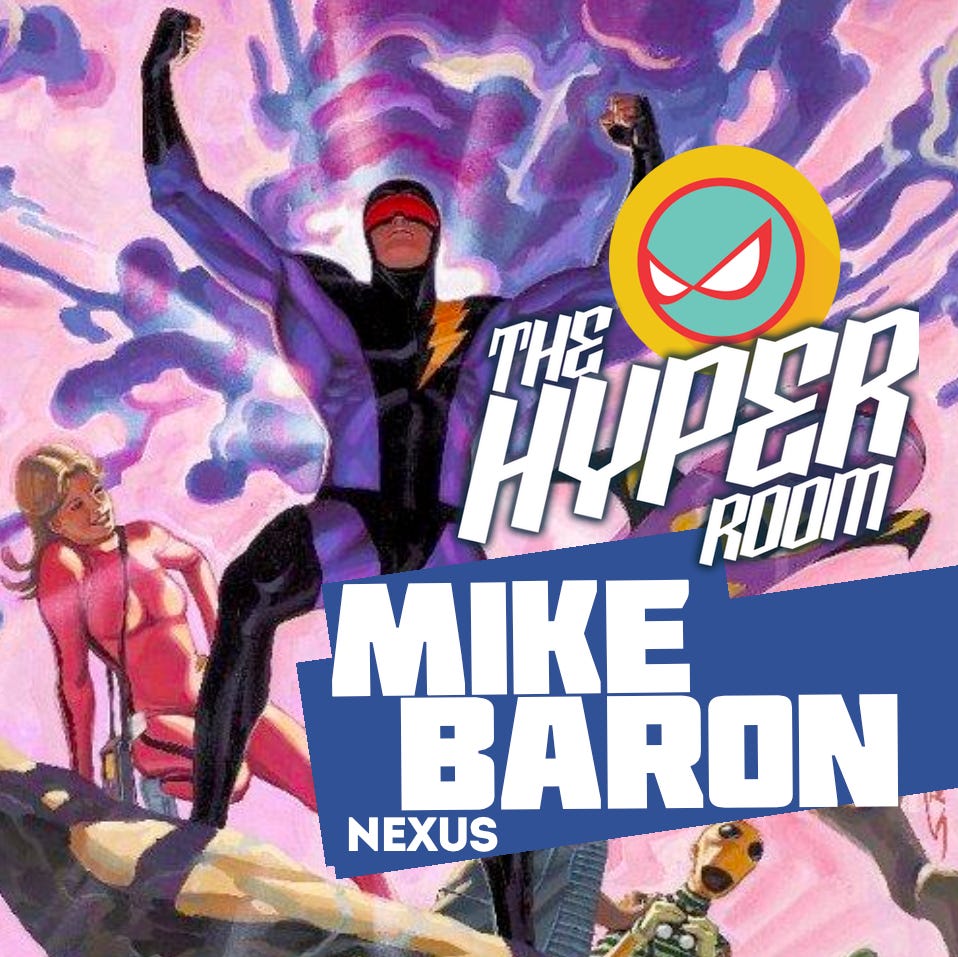 In the year 1981 in Madison, Wisconsin, one of the greatest independent comic series of all time - NEXUS - was born, nearly 40 years later, I welcome legendary writer and Nexus co-creator Mike Baron to The Hyper Room.
We talk about Nexus, The Badger, his Wally West run of The Flash for DC Comics and his crazy Punisher series for Marvel Comics and a magical gift from Dark Horse Comics' Mike Richardson.
I was very fortunate to sit down with Mike, one of my personal writing heroes, to talk about his career in comics and his writing and creative process on the eve of the beginning to his Kickstarter campaign for his first Nexus novel, news on an animated Nexus project and new Nexus material in 2021.
The Nexus novel is on Kickstarter now: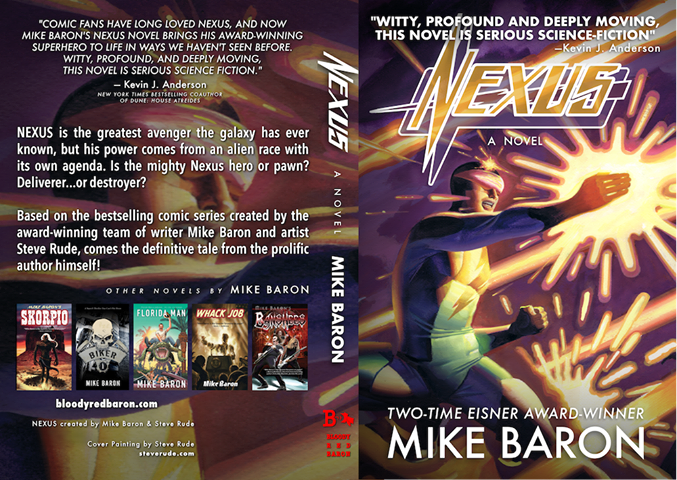 Follow The Hyper Room on Twitter and on Instagram.
Sign-up for updates on my return to The Wonderlanders at Thunderhouse.