Discover more from The Hyper Room | Web3 + Pop Culture
Broadcasts at the intersection of Pop Culture and Web3.
The Erik Larsen Interview
The Origins, the Art and the Image of Savage Dragon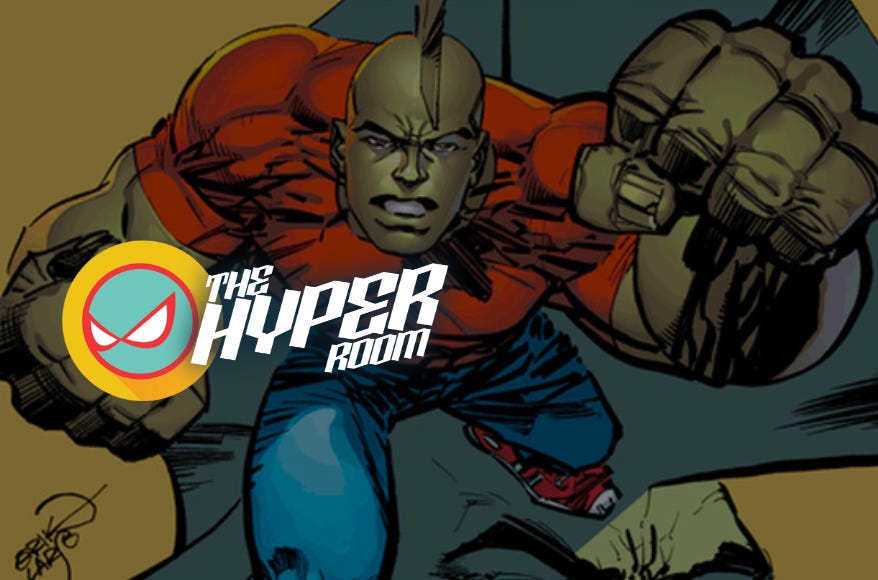 Next week witnesses the release of the 250th issue of Savage Dragon, so I thought it would be great to re-release this interview with Image Comics co-founder and creator of Savage Dragon Erik Larsen from when he was about to release #232.
Erik and I talk about the origins of his comic book career and how he started working for Marvel Comics by walking up to legendary editor Jim Shooter, as well as how he works and creates Savage Dragon every month and where he comes up with all those wild ideas.
Erik is a fantastic creator and great guy to talk to and will always be remembered as the comic creator that is doing comics his way – writing and drawing every single issue of Savage Dragon to this day with no end in sight. I've enjoyed his work since Spider-Man and enjoy it even more in the pages of his off-the-wall series that now features Malcolm Dragon, his wife and their 3 kids living in Canada. There is a sentence I never thought I'd type describing one of my favorite comic book series.
Join me and Erik Larsen inside The Hyper Room:
And on your favorite podcast app; like Stitcher, Castbox and Pocket Casts.
Please subscribe to the podcast and this newsletter to get future updates.
I watched a great documentary about the creation of Image Comics (link below), so I decided not to revisit that part of his career and focus more on the Dragon and his creative process.
If you want to look at some of Erik's amazing artwork while listening to this, you can watch this interview on YouTube as well:
Links mentioned in this podcast:
Follow The Hyper Room on Twitter and Instagram.
Stay updated with my return to The Wonderlanders at Thunderhouse.